Caribbean Cruises
Dates:
Trip 1: Sunday January 14th – Saturday January 20th, 2024 (this cruise is fully booked)
Trip 2: Saturday January 27th – Friday February 2nd, 2024 (this cruise is fully booked)
Trip 3: Sunday February 4th – Saturday February 10th, 2024 (this cruise is fully booked)
Explore the British Virgin Islands aboard a luxurious 38′-50'yacht and enjoy a great learning vacation at the same time. Improve your sailing skills or just sit back and relax and let the wind take you away. Join one of our scheduled cruises or customize your own cruise at quoted rates with as few as four friends.
During your cruise you will be able to earn up to two ASA certifications, making your vacation a fun learning experience as well. If you are not interested in learning you can soak up the sun, enjoy the great breezes and leave the sailing to others! Whether you have never been on a boat before or have sailed for years, you will discover exciting new challenges as you tour the Caribbean. Our cruises can accommodate singles, couples and groups, or you may choose to customize your own private cruise. No matter what your desire, this is your year to sail the Caribbean with the Croton Sailing School!
No sailing experience is required – just the desire for a great time!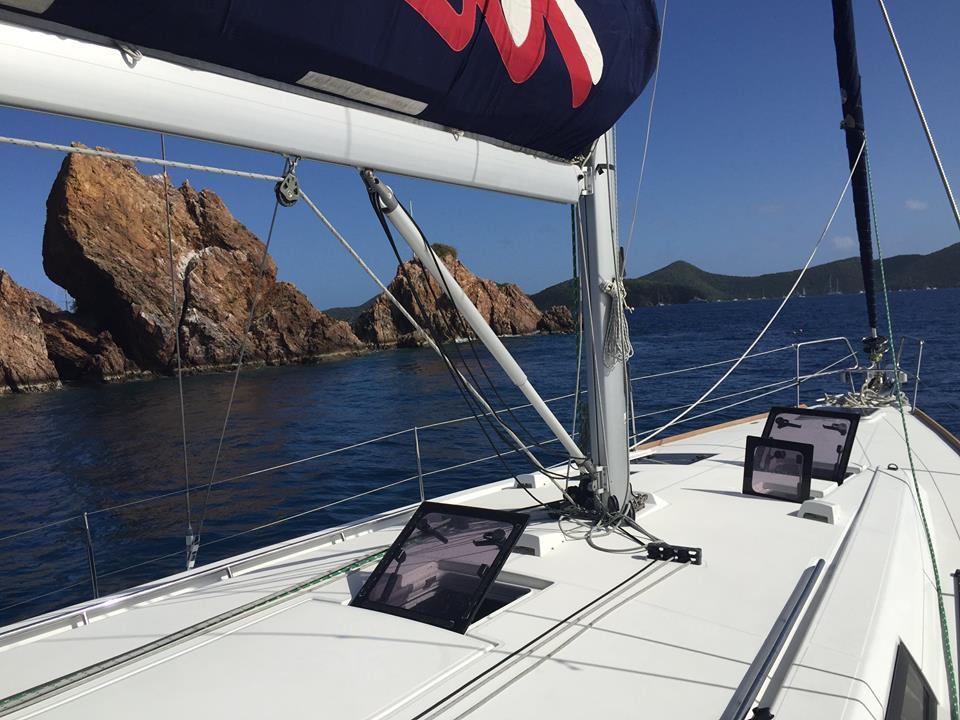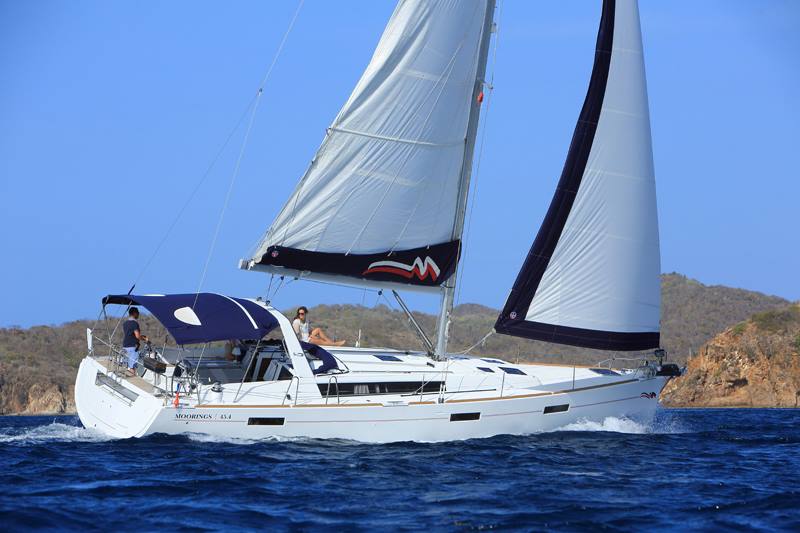 Itinerary
Day 1 – Fly into the Virgin Islands. You will have received a detailed itinerary with information about transfers to the yacht harbor of departure. There you will meet your captain for departure that evening or first thing the following morning.
Day 2 – Day 6 – We will set sail for the BVI's including Virgin Gorda, Tortola, and Jost Van Dyke. Each day will be spent sailing with instruction until mid-afternoon. Late afternoons and evenings are free for island exploration, snorkeling and beach combing. One full day is set aside for a day ashore of exploration at Virgin Gorda, home of the famous natural wonder, The Baths.
Day 7 – Arrive back at port by 10:30 a.m. Depart yacht by 12:00 noon for your return trip or stay on for a relaxing weekend in the Virgin Islands at one of several local resorts. (See the Croton Sailing School office for resort information.)
TYPICAL DAY: Rise for breakfast, under sail by 9:00 a.m. Instruction and sailing until 2:00 p.m. Lunch either under sail or at anchor Anchor for night by 3:00 p.m. Crew free after 3:00 p.m. for swimming, beach combing, island touring, etc. Dinner at 6:00 p.m. either on board or ashore.
Cost: $2,250 per person double occupancy. ASA certifications and meals aboard included. Airfare additional.
Call Steven Jennings at 914-271-6868 for more information.